Sean taught us that Life is not measured by the amount of breaths we take, but by the moments that take our breath away, and Sean's birth and courageous short life were filled by moments that took our breath away! This is Sean's maman, Mylène. I am sharing our Champion with you all in his loving memory. Sean Joseph Lockhart, born November 9th, 2004 at Sainte-Justine's Children's Hospital in Montreal, Quebec, Canada and passed away peacefully in my arms, his daddy was holding his tiny hand, and surrounded by both sides of the family in the PICU, on July 8th, 2005, a week after his 3rd heart surgery. Sean was born with severe multiple complexe congenital heart defects (CHD, no septum (wall) separating the 2 atriums and 2 ventricles (which means he had one chamber instead of 4), basically had less than half a functionning heart, cardiac conduction system not functioning normally, the inferior vena cava was none existant at the bottom of the heart, but attached directly to the superior vena cava, and other defects...). Sean's case will remain in the study-research at Sainte-Justine's Hospital in hopes that his short life may save another one's.
Some people only dream of angels, we held one in our arms


Sean was born with bleach blond hair, wide grey blue eyes to capture every precious minute he could, long fingers to grasp on to life, and big feet to climb those uphill battles. His heritage from his daddy's side is Scottish (granny and grandda being from Scotland) and mommy's side of the family, French Canadian. Our little big man spent the 1st month of his life in NICU and PICU and last 2 months of his life in PICU, he was never alone, I was at his bedside everyday (14-16 hours a day), and I also slept at the hospital for 3 months. Sean's daddy was also at his side during the day and most evenings. If his daddy wasn't at the hospital he was spending time with his daughter, Kaitlyn, which Sean understood, he loved his big-sister so much. The 5 months he was not hospitalized he was always smiling and enjoying life, he would even smile while sleeping (I would say he was dreaming of angels). He was a curious boy, he wanted us to always bring him around the house so he could see and touch everything. Since we couldn't take him out much due to the bitter winter, we strolled him around the house, he really got a kick out of that. He enjoyed watching Barney, Sean would smile at Barney and get so excited just seeing us pop the DVD in, and he had his own private conversations with his purple buddy. While watching TV he would just play with his suce, attached to him, it seemed to comfort him. Sean loved taking a bath, I would sit him in his vibrating chair, so he could see I was preparing his bath and he would try and wiggle his way out of it, while laughing and smiling (getting all excited), and once I put him in it, he splashed and had a ball. Sean loved rubbing / scratching his belly when it was bare, the family would laugh, saying he was just like an old man (I always knew Sean had an old Soul). He was amused by the ceiling fan when it would turn, when it was off, he would just stare at it, but if we'd turn it on for him, there would go his laugh and smiles. Sean's favorite foods were papaya, sweet patatoes and pretty much any fruit. We took our morning and afternoon nap together and he would just snuggle and fall asleep (one of my favorite moments), but night time was another story, he wanted to stay up and spend time with us, even though he was tired. He didn't want to miss a beat. He loved playing with his favorite toy rabbit, his puppet Caillou and also his scrunchy book which had baby pictures on it. Over Sean's change table there was a big blue butterfly hanging from the ceiling, which we could twirl for him, another thing that made him laugh, but what can I say he always smiled and laughed and enjoyed life. Just what he would want us to do, Enjoy Life ! Sean touched many, many lives most of whom he never had a chance to meet. Everyone wanted an update on our Champion and followed his journey on this earth and prayed for him. He taught many people the value of life and that no matter what, you can still smile and laugh. Sean filled our lives with unconditional love, joy and we will love and remember him forever.
Sean was the most courageous fighter and Champion, that we've ever met. He showed how much strength and will to live, even so young he had conquerred. The battles which he had to beat were fierce and he won quite a few of them except for his last. We are honoured and privileged to have had Sean as our son, he was chosen for us and we gave and received the most unconditional love that most humans can only dream of. We got to hold, love and nurish a pure angel. He was and will always remain our Little Braveheart. Sean, maman, daddy and Kaitlyn miss you terribly, we will love you forever!


You can read my journal of Sean's life under "His Legacy" tab. I had started it the day Sean was born, for him to read later on. I wanted him to know how strong and courageous he was, winning all these battles. The last 2 months of Sean's life are still not included on his site, I am not able to type the words yet (they are in my personal hand written journal). Those last 2 months were horrible, at one point our son had more than 30+ machines/IV's hooked up to his small body, weighing less than 12 pounds, there are no words to describe our utter helplessness in seeing our son like that. So, one day I will share those last 2 months, but for now I am still emotionally unable to type it out yet. Now, this journal is of Sean's life and death and my thoughts, feelings and struggles during Sean's life and afterwards.


We would like to thank Dre Vobecky, Dre Gauvin, Dre Burgit, all other doctors, the nurses, the respiratory specialists and staff from the PICU at Sainte-Justine's Children's hospital, for the undeniable love, care and support that Sean and we received. Thank you to the firemen (3 firemen who handled Sean as if he were glass, their huge hands handld Sean with such tenderness/gentleness) and paramedics who came to our home, the nurses who also came to our home every other day to monitor Sean for a couple of hours. They are all Earth Angels in our eyes. Thank You !



As mentioned Sean has an older sister Kaitlyn, and also 2 younger brother's Scott and Logan. We never thought we'd be revisiting the cardiology department, but our 2nd son Scott was also born with CHD (mitral valve regurgitation, and Non compaction of left ventricle Appearance), which medication is working for now, but we do know the open heart surgery day will come, and somehow we will face it, head on !!!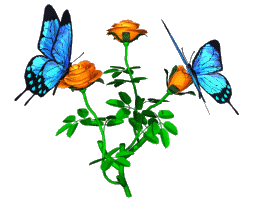 Julie Keon was so kind to give me her permission to Post her article on Sean's website. When I read it, this was ME, when Sean was in the hospital. It was like reading my story, especially parts in bold and What I Would Tell You ! Thank you Julie, God Bless your family and special hugs to Meredith.
I sensed someone watching me as I comforted my daughter after a particularly traumatizing dentist appointment at the Children's Hospital. I looked up and saw you staring at us from across the waiting lounge. I didn't pay much attention, as I have grown accustomed to the curious eyes of onlookers. Our daughter was born 7 ½ years ago and after an abrupt lack of oxygen at birth, she changed the course of our lives forever. Perhaps, our lives unfolded exactly as they were meant to — they just didn't unfold in the way we had imagined or planned.
I talked to my daughter, kissed her and hugged her. I was giving her a brief break before putting her through the next traumatic experience of the day ~ the car ride home. Having cerebral palsy is the least of her worries but this condition can turn a car seat into a torture chamber.
I stood up to gather our things, my daughter in my arms, and it was then that I noticed you were holding an infant. It was difficult to know for certain how old she was. I knew immediately, though, that you were one of us. I knew that only recently your life had changed drastically and you sat here in this Children's Hospital wondering, "How did we get here?" I should have recognized that shocked stare because I once had it, too. And I assume that the man sitting next to you, looking equally tired and shocked, was your husband.
I made my way toward the doors and as I passed you, our eyes met and I smiled at you. You smiled back and for a moment I knew that you knew that I understood.
If I could, I would tell you although you might not believe it right now, you will be okay. I would tell you to dig deep within yourself because you will find the strength and resilience somehow and it will surprise you. I would tell you to honour your feelings and let the tears flow when they need to. You will need the energy for more important things than holding in emotions.
I would tell you that the man sitting next to you might cope differently and he might even want to run the other way. But I would tell you to hang on because he is scared and he really doesn't want to leave you. I would tell you to look after yourself so that you can care for your daughter. Don't underestimate the power of good nutrition, exercise, sleep, supplements and an empathetic therapist.
I would tell you that grief will come and it will confuse you because how can something that brings such joy also bring such sadness? I would tell you to let people into your lives to help you. Our children really do require a village to raise them. Access all of the services and resources available. Find someone who can learn how to care for your child so that you can have breaks and so you and your partner can go on dates… even little ones like a twenty minute stroll outside holding hands, sharing wine on the deck or even catching a movie.
I would tell you that you know your child best of all and no matter what you are told by the doctors and other professionals who will be a part of your life, YOU know the answers. You will teach them about your child. At times you will question the validity of your intuition but after a while you will become profoundly aware of how accurate your gut feelings are when it comes to your child.
I would tell you not to be a martyr. Caring for your child will require tremendous focus and unimaginable energy and it can burn you out and make you sick when you least expect it. I would tell you to let your guard down along the way so that you can stay healthy in your mind and spirit.
I would tell you to seek out other mothers like yourself. This is, indeed, the road less travelled and you will feel very alone along the way especially in the company of healthy children and their parents. Yes, you will feel very isolated but know that we are here. Sometimes you have to look a little harder but we are here. You can find us online, in support groups and wandering the halls of the Children's Hospital.
I would tell you that you will know far too much about the human anatomy, neurology, gastro-enterology, feeding tubes, pharmaceuticals, and so on, than a mother should ever have to know. I would also tell you to do some research to inform yourself but be very careful not to be overwhelmed by the internet and all of the information available to you. Having some trust in what your child's specialists tell you can be very grounding. Other mothers and fathers of children like ours can be a wealth of information.
I would tell you that this isn't an easy life. It is tough: there is no doubt about it but you are very capable and the rewards are great. You may never see your child graduate from university, walk down the aisle or give birth to your grandchildren but you will feel pure joy when your child laughs for the first time at the age of 3 years and 8 months. You will celebrate the moment when you connect with your non-verbal child. You will call your spouse at work to tell him that she has gained 4oz. because weight gain is always a struggle with our children.
I would tell you that you will have to witness procedures and surgeries and suffering well beyond what any parent should ever have to bear. But, I would tell you that you will be courageous and comforting because your child will be experiencing far more suffering than any child should ever have to endure.
I would tell you that your life will not resemble the life you had planned. It will be as though you landed in Holland instead of Italy but after some time, you will adjust the dreams you had and this reality will be normal to you. You will dream new dreams.
I would tell you that you might find yourself staring death in the face during close calls. You will be asked to fill out DNR (Do Not Resuscitate) forms and although you might make decisions to not resuscitate in the event of a cardiac arrest, when the moment arises, you will panic to think that it could all come to an end. And I would tell you to not feel guilty in the darkest moments when you pray to God to take your child if it would mean the suffering would end. This might horrify you but know that your love for your child is so great that at times you will believe that death would be a blessing.
I would tell you that others will not get it. They can't. This is a very unique and complex journey on all levels. We cannot expect anyone to get it. And I would tell you that people — the cashier at the grocery store or your insurance broker or even your hair stylist — will say stupid things like, "God only gives these special kids to special mothers" and "God will only give you what you can handle." You will nod and smile but eventually you will look them right in the face and tell them that those simple maxims are a bunch of bullshit.
I would tell you that imagining your future will be bittersweet and may involve a Plan A and a Plan B. Plan A will be what you will do if your child outlives the predicted life expectancy set forth by the experts and Plan B will come into play if they do not. You will catch yourself casually discussing your future with the code phrases of Plan A and Plan B.
I would tell you that grief will creep up on you after years have passed and you least expect it like at a wedding when the father and bride have their first dance or when you hear a birth announcement. It will also creep up on you when you see yourself in a new mother who is just beginning this journey.
I would tell you that you will recognize her because she is you from 7 ½ years ago. And you will want to run to her and hug her and tell her that everything will be okay. You will want to save her from the pain and the hardship and the unknown.
But I would tell you that when you find yourself sitting at the Children's Hospital and you see a new mom and dad who are just starting this journey, you smile at them and walk by as they have their own path to travel and it will be different than yours. It may be longer or shorter. It may be more or less complicated.
I would tell you that her searching eyes are looking for some sign that she will survive this. And you, smiling as you pass, with your child arching all over your shoulder, will let her know that yes, she will survive this and may even thrive.

© Copyright 2011 by Julie A. Keon. All rights reserved.
http://www.whatiwouldtellyou.com

Heart Angel's in Heaven !
Group of mother's who have lost their child(ren) to CHD
http://health.groups.yahoo.com/group/heartangelsinheaven


Sean's heavenly heart friends!

Kiah Grace Boutte
http://www.ourangelkiah.memory-of.com

Evan William Campbell
www.evansfight.org

Amelie Ivanka Dobek
www.ameliedobek.com

Nathaniel Aidan Good
www.freewebs.com/nathansmemory

Zackary Salvati
http://www.angelfire.com/oh5/zackary

Charles Christopher Smith
http://charlie.isinourhearts.com

Kyle Smith
www.angelfire.com/nc3/speciallittleman/index.html





Child loss support online
www.angelmoms.com

Grand-parents support forum http://www.agast.org/phpBB2/


Sean's Purple Buddy Barney